The Tagliamento River is a succession of wonderful natural scenarios, from the fertile lands of the colorful countryside of Bibione and Lignano to the scenic lagoon, passing through the willow woods, between silence and peace.
The Tagliamento is the king of the Alpine rivers. Peaceful and majestic, the silent travel companion of many nature lovers.
Is in the southern section of the river that the new excursion by Europa Tourist Group begins: you will navigate the Tagliamento River on board of the the elegant ferry "Emerald River", which takes its name from the characteristic emerald color of the water of the river, a boat of 40 m x10 m divided on three decks, two closed and one open with rooftop bar.
Come on board of the Emeral River, navigate the Tagliamento River and immerse yourself in the emotions of the excursion by watching our video:
During autumn and winter 2022 there will two excursions on the following dates:
• 11/12/2022 (sold out)
• 30/12/2022
The excursion includes lunch with a seasonal pasta dish and a homemade dessert, a glass of wine or prosecco and water. During the cruise will be available bar service.
At 11.00 the Emerald River will leave from the pier of the Marina Azzurra Resort for a 3-hour excursion to discover this wonderful landscape.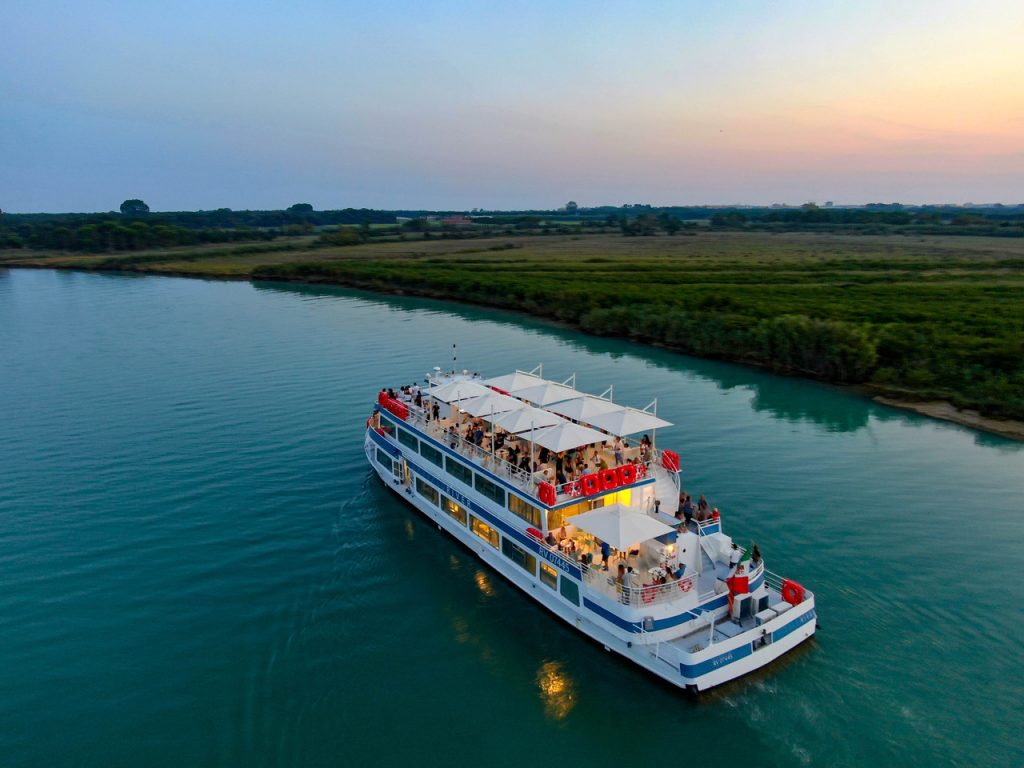 Reservations by Friday 16/12/22:
Booking request: europa@etgroup.info / +39 0431 430144
Online booking: booking online
Prices:
ADULTS AND CHILDREN OVER 12 years € 35.00 – CHILDREN (4-12 years) € 15.00 – INFANT (0-3 years) FREE