Would you like to discover the hinterland of "Venezia Orientale" but don't want to stay away too long from the golden beaches of Bibione and Lignano? Europa Tourist Group has thought of you by deciding to give away to all its customers an excursion to the nearby medieval town of Portogruaro.
Portogruaro
Often our customers ask us for advice on what to see near Bibione and Lignano, not knowing that just a few minutes from our beloved seaside resorts there is a medieval city rich in history, art, culture and gastronomic tradition; a small gem of Venezia Orientale: Portogruaro.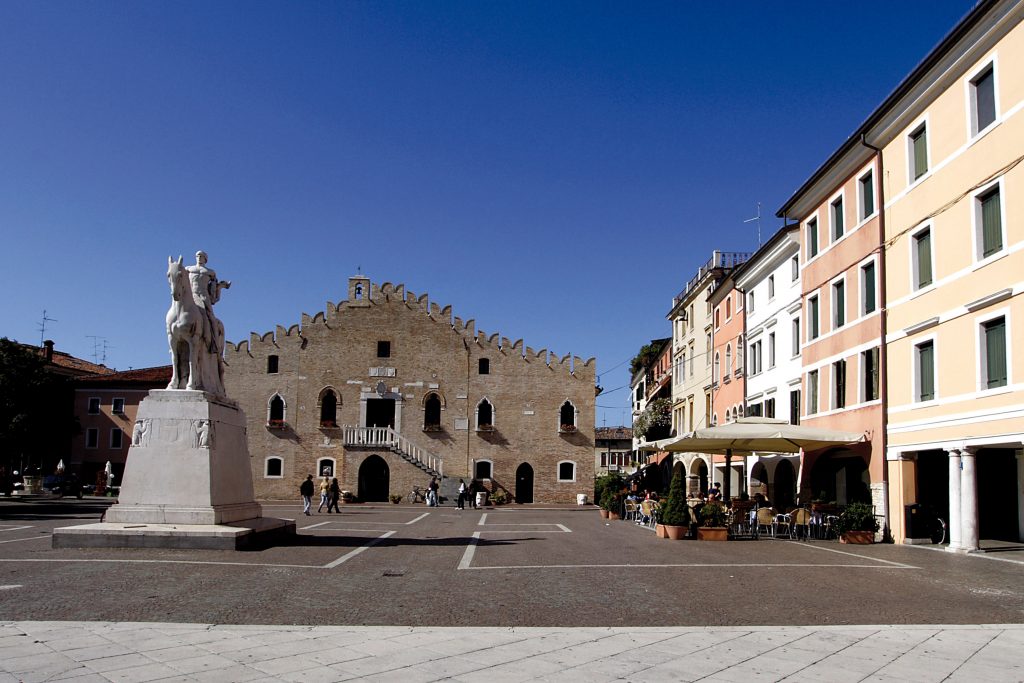 It is here that we decided to bring our customers every Thursday morning, giving them an excursion that will make them discover the essence of Venezia Orientale.
After just half an hour from your departure by bus from Bibione, you will arrive nearby the historic center of Portogruaro, bordered by the various secondary creeks of the Lemene river.
As soon as you enter the historic center through one of the still intact historic towers, you will be greeted by a succession of beautiful Venetian palaces, testimony to the close bond that the city had with the Serenissima Republic of Venice.
Walking under the shadow of the characteristic arcades, accompanied by the guide, you will be able to appreciate the architectural beauties of Portogruaro and learn about the history of this city, closely linked to the Lemene river.
You will then arrive in a characteristic restaurant, where a traditional aperitif will be waiting for you, allowing you to taste the flavors of Venezia Orientale. Cool off while sipping a typical "Spritz" accompanied by some "cicchetto" listening to the gentle flowing of the Lemene waters.
Afterwards you will have free time to visit the characteristic weekly market: stalls of all kinds and craft exhibitors fill the square and the main street with colors and fragrances.
Around 12.30 you will leave by bus for Bibione.

Included in the gift voucher:
– Transportation by bus from and to Bibione;
– Multilingual guide;
– Traditional aperitif.