During your stay at Lino Delle Fate Eco Village Resort every Wednesday you can spend an evening with friends, discovering Bibione by bike!
Accompanied by a guide, starting from Lino delle Fate you will admire the Adriatic cycling on the beachfront cycle path until you reach the Laguna Park Hotel in Bibione Pineda.
Immersed in the evening atmosphere, you can sit in the amphitheatre of the Laguna Park Hotel and enjoy the live show of the evening (dance, cabaret and musical).
The return is expected after about 2 and a half hours and will be preceded by a short ice cream stop to cool off the evening.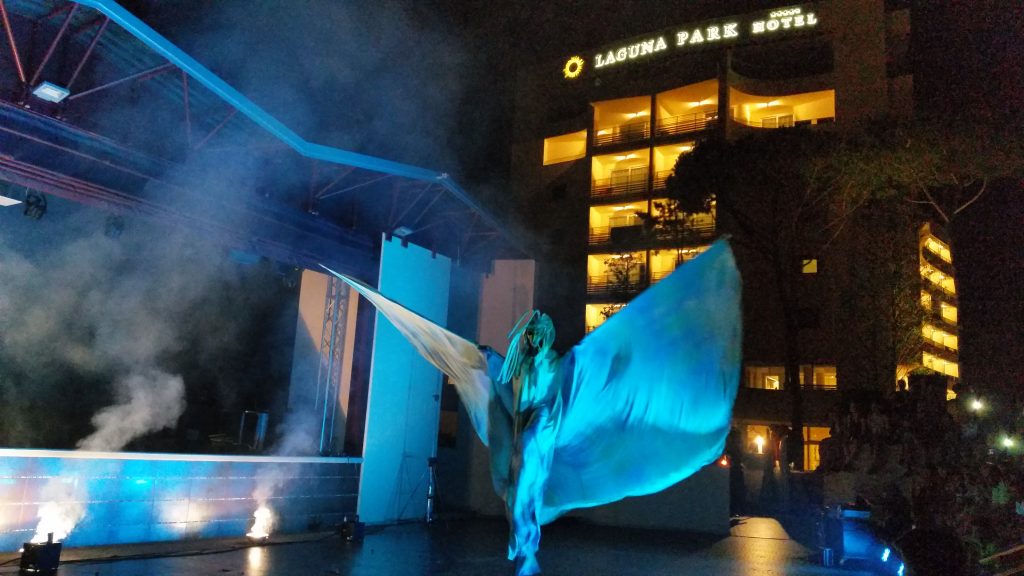 Program
Meeting
Every WEDNESDAY at 7.45 pm Lino delle Fate Eco Village Resort
Price of the experience
Adults: € 20.00 per person
Children 3-12 years: € 15.00 per person
Information
Details: Family Tour | Level: basic | Path length: about 15 km | Duration: 3 hours
Type of bike: city, trekking or mountain bike
The fee includes: Guide during the journey, musical show, ice cream
The fee does not include: the bicycle
You can book your excursion directly at the reception upon your arrival.
If, on the other hand, you will spend your holiday in another Europa Tourist Group facility and wish to enrich it with a cycling experience, contact our booking centre europa@etgroup.info – 0431430144 or visit the Armonia Viaggi website.