After the long winter, spring is the perfect time of the year for a trip out of town. And with the arrival of summer, the seaside resort of Bibione wakes up with a series of events for sports, outdoor activities and cuisine enthusiasts. Check out all spring events in Bibione recommended by Europa Tourist Group!
21/04 – 01/05: "Festa dell'asparago e dello sport" e 41° meeting "A piedi per Bibione"
From April 21st to May 1st 2018 the amateur sports association "Gruppo Marciatori Bibione" has organised two events for both residents and tourists: the "Asparagus and Sports Festival" and the "Walking for Bibione" Trekking Meeting.
In the area of ​​celebrations in Piazza Mercato, via Orsa Maggiore, you will find food and wine stands where you can taste typical local products and listen to live music. On Saturday 21st, Sunday 22nd, Tuesday 24th and Wednesday 25th April you can enjoy pasta and crepes with Bibione's typical white asparagus, pasta with meat sauce, pasta with tomato sauce, asparagus omelette, eggs and asparagus, ribs, chicken, sausage, calamari, potatoes, sweets and ice creams.
Among the novelties of this year you can find the Spring Bike, scheduled for Sunday, April 22nd, a 24 km "eco bike ride" on more laps that will end with a pasta party. Wednesday, April 25th, the afternoon will be dedicated to children with three hours of "Gioca Bimbi": entertainment, soap bubbles and baby dance.
Trekking e Meeting "A piedi per Bibione"
On Tuesday, May 1st 2018, from 09:00 a.m. to 02:30 p.m., you can participate in the 41st edition of the meeting "A piedi per Bibione". To anticipate the meeting, Saturday 28th and Sunday 29th April from 08:00 a.m. to 05:00 p.m., the permanent paths will open with six refreshment points.
Spring events in Bibione: A piedi per Bibione
A PIEDI PER BIBIONE. +39 338 1600953 – marciatori.bibione@gmail.com
06/05: Bibione Half Marathon
Bibione hosts, for the third consecutive year, the "Bibione Half Marathon", the international half marathon that already counts more than 1,000 members to this day.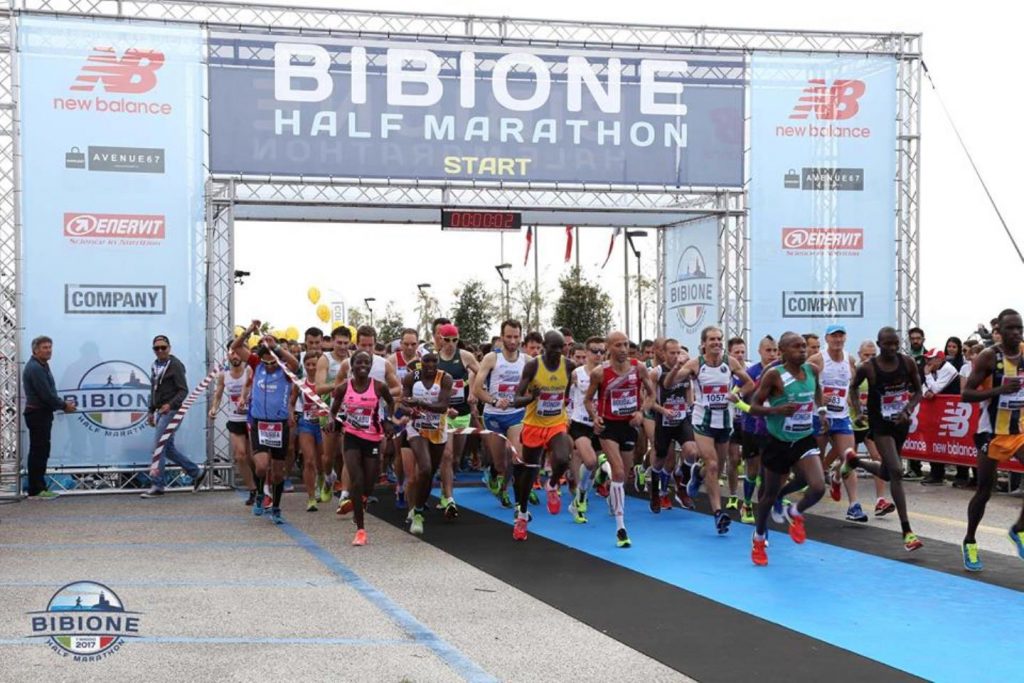 The route, of 27 km and 97 meters, alternates stretches of asphalt and stretches of dirt road, with planned departure from Piazzale Zenith towards Bibione Pineda. The final part of the route includes a stretch next to the suggestive lighthouse of Bibione. For those who want to tackle a shorter but equally spectacular route, the appointment is with "Bibione Fun", the non-competitive race of about 10 km passing on the new cycle path and close to the lighthouse.
Spring events in Bibione: Bibione Half Marathon
BIBIONE HALF MARATHON. +39 335 76 98 138 – info@bibionehalfmarathon.it
11/05 – 13/05: Mizuno Beach Volley Marathon
2,500 teams, over 10,000 international athletes, 250 playgrounds: these are the numbers of the Mizuno Beach Volley Marathon!
For 22 years, coinciding with the opening of the summer season, the beach of Bibione has hosted the most awaited event by beach volleyball fans! Five game categories that will engage athletes: 2X2 Male and 2X2 Female, 3X3 Male, 3X3 Female and 4X4 Mixed. € 52,000 the value of the overall prize money.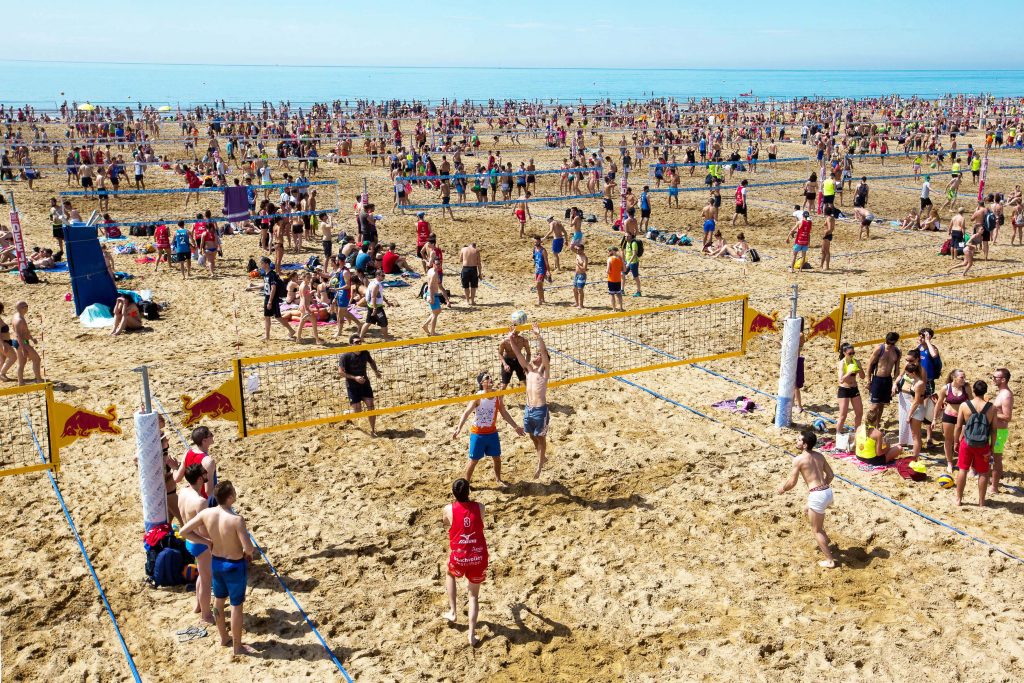 Participants and guests: big sport names and not only
Keep your eyes open, because every year at the Mizuno Beach Volley Marathon, among more than 20,000 attendees, you can also find big names in sports and television! Among these to quote a few, the volleyball player Maurizia Cacciatori, the "Tsar" Ivan Zaytsev, the Italian National Team volleyball player Filippo Lanza, the champion Beatrice "Bebe" Vio, the swimmer Federica Pellegrini and many more!
Beach Party on the beach with over 20,000 people
On Fridays and Saturdays, the fun continues with the mega parties on the beach, now become an unmissable tradition. For the second year, Radio DEEJAY will be the media partner for the event and will make every Saturday night unforgettable for all 'beachers' with a memorable DJ set.
Spring events in Bibione: Mizuno Beach Volley Marathon
MIZUNO BEACH VOLLEY MARATHON. +39 041 5951560 – info@sportfelix.it