An excursion aboard a traditional Venetian boat in our lagoons, combined with a bicycle tour of the historic city of Caorle: enrich your beach holidays with the exclusive excursions of Europa Tourist Group!
On this new half-day excursion, you will be able to immerse yourself in the tranquility of our lagoon and to visit the colorful historic center of Caorle by bicycle, losing yourself in its colorful streets.
Arrived in Porto Baseleghe of Bibione Pineda at the characteristic Ai Casoni Restaurant with your bicycle, you will board with your bikes at 8:45 am aboard of a typical boat called "Burcio". The Burcio is a flat-bottomed boat to easily navigate in the shallow waters of the Venetian lagoon made of wood
On board this boat you will be able to admire the beauty of our lagoon from a different perspective, close to the water. You will have the opportunity to better observe the fauna that has found a home between the shrubs of the "lidi".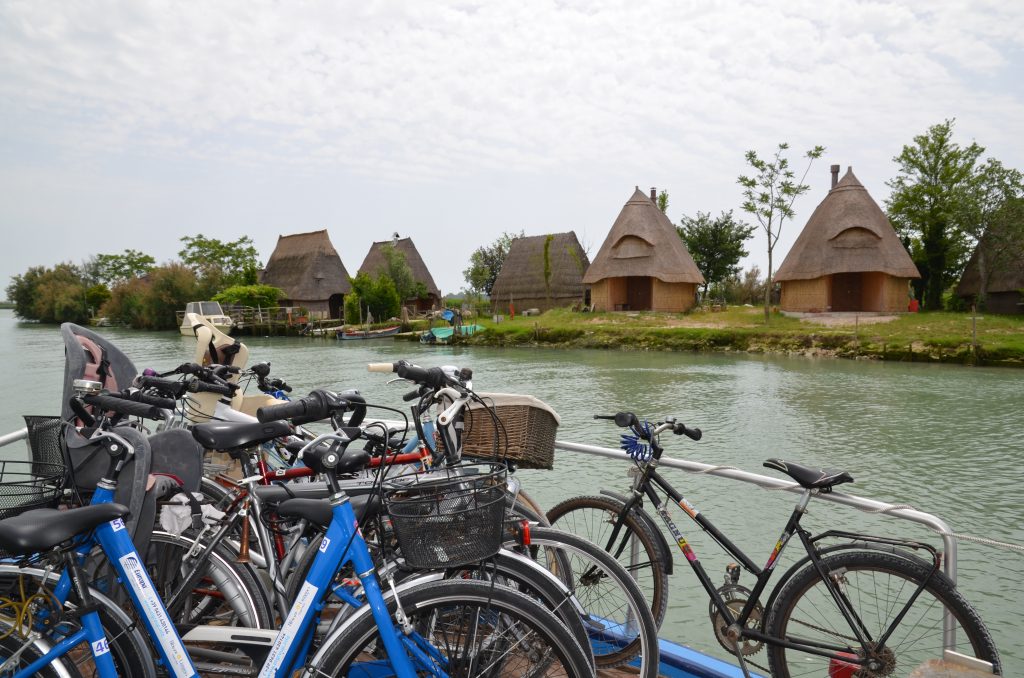 You will arrive in Porto Falconera, in the extreme tip of Caorle. Now you will continue on board of your bicycles and through a cycle path you will reach the center of this characteristic and animated fishing port.
You will immediately notice the similarity with the colorful Burano: many colored houses that border the narrow streets; here you will have time for individual visits to the historic center.
You can decide whether to relax while enjoying a homemade ice cream in one of the historic ice cream cafes in the center or to visit the cathedral, dating back to 1038 AD or the famous Madonna Dell' Angelo sanctuary, built on the Adriatic coast and to which the fishermen of Caorle are particularly devoted.
At the end, you will return by bicycle to the boat and from here you will continue across the lagoon for the return journey to the port of Bibione Pineda with arrival at about 13.30.
Would you like to participate? Ask information at the reception desk of our agencies or hotels.

The excursion takes place on Mondays.
Adults: € 15,00
Childrens (4-12) : € 8,00
Infants (0-3) : Gratis
Download the pdf with all our excursions!