During a seaside holiday, the beach plays a very special role: walking along the sea shore and refreshing in the cold water, relaxing under the beach umbrella and enjoying the sea breeze kissed by the sun. This is all we need to relax completly and to enjoy our holidays.
For this reason, Europa Tourist Group has re-designed some of the beach sectors of the group's hotels differently: generous distance between the individual parasols with oversize sun loungers, elegant gazebos with lounge and sun area, lounge area, shaded children's playground and lifeguard assistant.
Discover the new beach sectors:
Savoy Beach Hotel & Thermal Spa and Aparthotel Holiday
The new beach sector from the Savoy Beach Hotel & Thermal Spa and the Aparthotel Holiday has particularly impressed our guests during the last summer season.
The private beach is right in front of the hotels and has been completely redesigned to offer our guests more comfort and privacy.
The beach section has:
272 beach umbrellas each complete with 2 sun beds with sunshield
14 elegant gazebos 220×220 cm, complete with wooden pavement and provided with reclining armchairs, plus small sun bathing area with two sun beds and small table in front of the gazebo (reserved to our most prestigious suites)
Service Area where you can find our lifeguard assistant, who will take you to your beach place and help you with beach towels, newspapers and food & beverage: aperitifs, fresh fruit and small bits of comfort food, all served in biodegradable containers right under your umbrella.
Lounge Area divided into comfortable sitting rooms. A convivial, multi-functional area in the shade where you can enjoy pleasant moments in good company.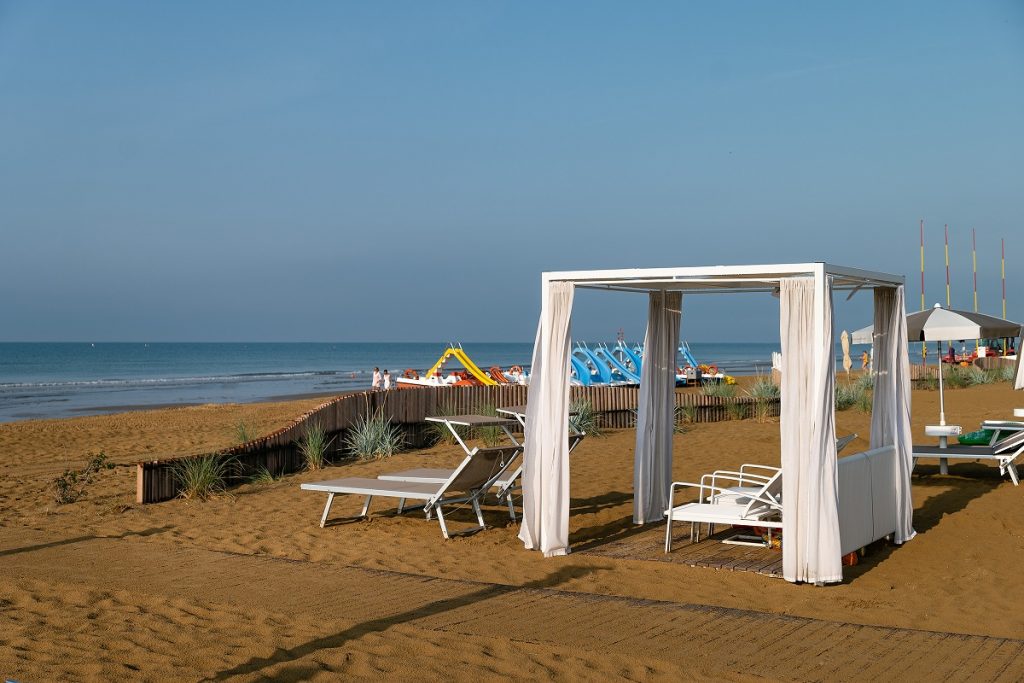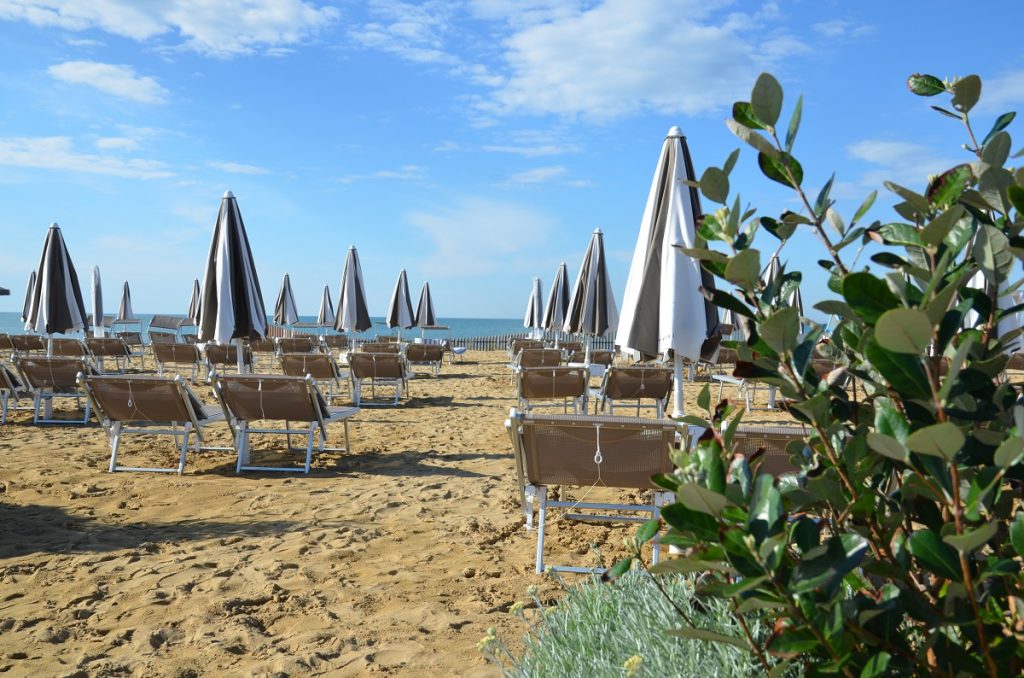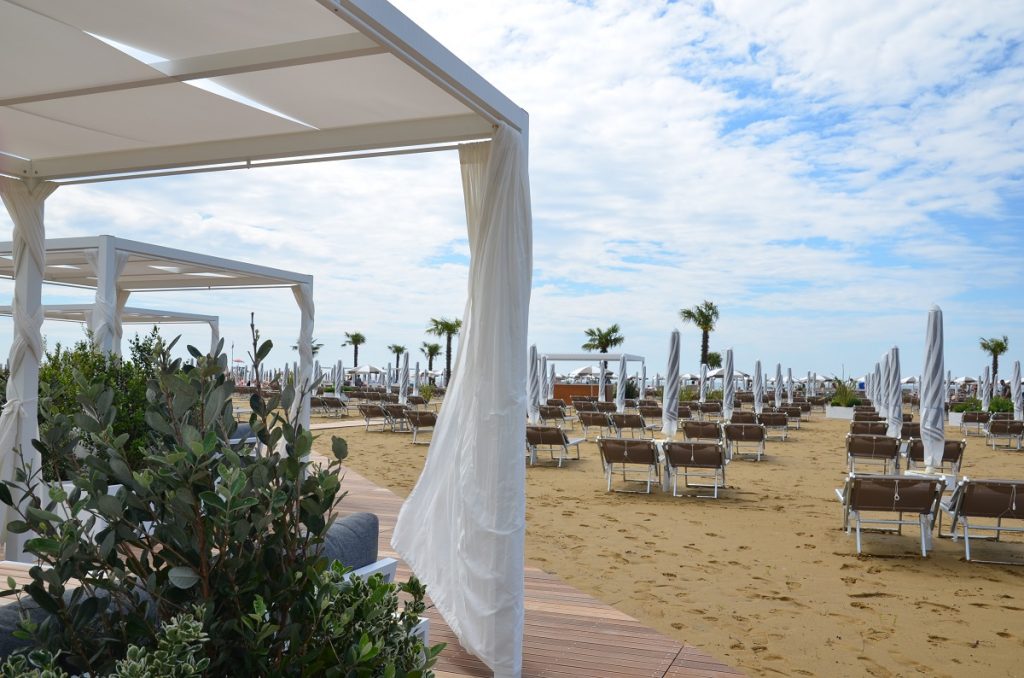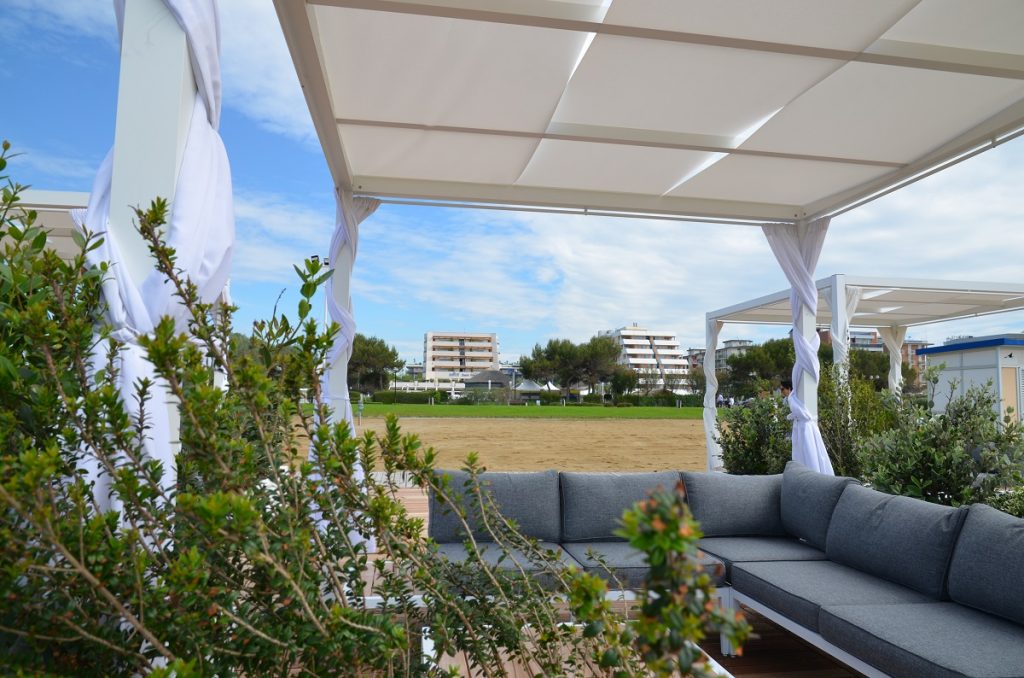 Lino Delle Fate Eco Village Resort
The beach of the Lino Delle Fate Eco Village Resort leads its guests into an immaculate natural oasis: here the sea breeze is accompanied by the twittering of the birds, which are at home in the neighboring pine forest.
A place where every detail is in harmony with nature: straw beach umbrellas with oversize loungers, which are arranged at a generous distance from each other.
Elegant gasebos and lounge areas enrich this natural stretch of beach.

The beach sector can be easily reached on foot or with the bicycles provided by the resort.