Bibione, a city alive all year long with Villaggio Del Mare! Many people think that Bibione is the ideal destination for their holidays only during the summer, when the wide sandy shore becomes the ideal place where to spend most of the day swimming in the sea, making beachvolley tournaments and relaxing under the beach umbrella for an ice-cream break.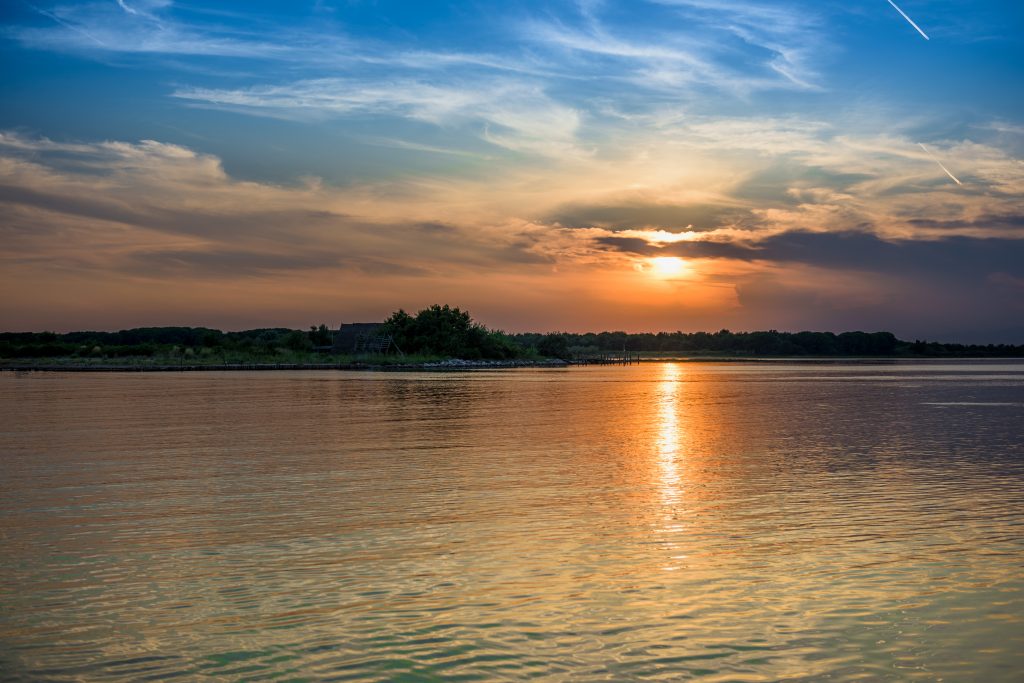 But it is at the end of summer, when the rhythms slow down and the leaves reflect the warm colors of the sunset, that Bibione acquires an extra charm: the streets are filled with autumn fragrances, our pinewood begins to "stain" with ocher and brown, the beach no longer crowded returns to its natural appearance allowing long walks accompanied by the sound of the sea.
This year those who decide to stay in Bibione during the autumn and winter period will be welcomed, in addition to the natural and evocative beauty of the town, by the "Villaggio Del Mare" a rich program of events that will fill the weekends from 09/28 to 06/01/2020.
In fact, the awaited "Villaggio Del Mare " will be set up in Piazzale Zenith, which will be inaugurated in the first weekend of autumn.
On the occasion of the Villaggio Del Mare Bibione will host sporting, food and wine and cultural events, Christmas markets, ice skating rink and much more.
Not a static event, but a series of initiatives that bring news every week and are perfect for filling your autumn and winter seaside holiday.
Below is the complete program of the Villaggio Del Mare of Bibione *:
28/29 September: BIBIONE DOG AND RUN
A weekend dedicated to dogs and running
4/5/6 October: FOOD ON THE BEACH
A weekend dedicated to the kitchen with cooking workshops for kids
12/13 October: BIBIONE CONNECTION
Music and bike event
19/20 October: BIBIONE'S ISLAND RACE
MTB and Gravel race
26/27 ottobre: BIBIONE ENDURO
Enduro race
1/2/3 novembre: FESTA DELLA CASTAGNA
Chestnuts festival
* Program in update
You do not want to miss any of the autumn and Christmas events of Villaggio Del Mare in Bibione? Experience your autumn and winter in a magical and original atmosphere and book one of our year-round apartments in Bibione!
You can treat yourself with the delicious and varied breakfasts of our Caffè Olimpia or end the day by enjoying one of their renowned aperitifs; taking advantage of a 10% discount. The staff of Caffè Olimpia is waiting for you until 31.10 and from 01.12. To 06.01.2020.
Or one of our hotels in Bibione open in the autumn and Christmas period:
Savoy Beach Hotel & Thermal SPA (open until 03.11 and from 05.12.2019)
Aparthotel Holiday (open until 03.11.2019)
Lino delle Fate Eco Village Resort (open until 03.11.2019)