"Uniti per la Terra" (United for the Earth) with Geronimo Stilton in Bibione
Bibione has chosen Geronimo Stilton as special guest for its summer. Yes, because the
mouse-journalist most loved by children around the world loves nature, animals and clean air and so decided to meet the children of Bibione to teach them to be more environmentally friendly!
This is because Geronimo Stilton knows that the earth and all its inhabitants are threatened by pollution, but in its own small way everyone can make a difference. Just a few daily gestures are enough to help our planet: it is not only a matter of great interventions but also of simple tricks that we can all adopt.
From 29 July to 4 August, Bibione organizes together with Geronimo a week dedicated to nature and the environment with many activities in its "Green Village" (beach sector in front of Piazzale Zenith), evening shows in the squares, insights and awards for projects and, above all, many " face-to-face" encounters with Geronimo Stilton and the fantastic Tea Sisters
The week will be a unique opportunity to highlight issues of environmental sustainability and respect
of nature in harmony with the tourist offer of Bibione. In the presence of Geronimo Stilton in person will be given special awards and prizes to the children participating to the projects.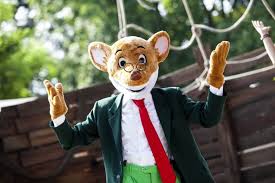 Here the complete program of Uniti per la Terra with Geronimo Stilton in Bibione: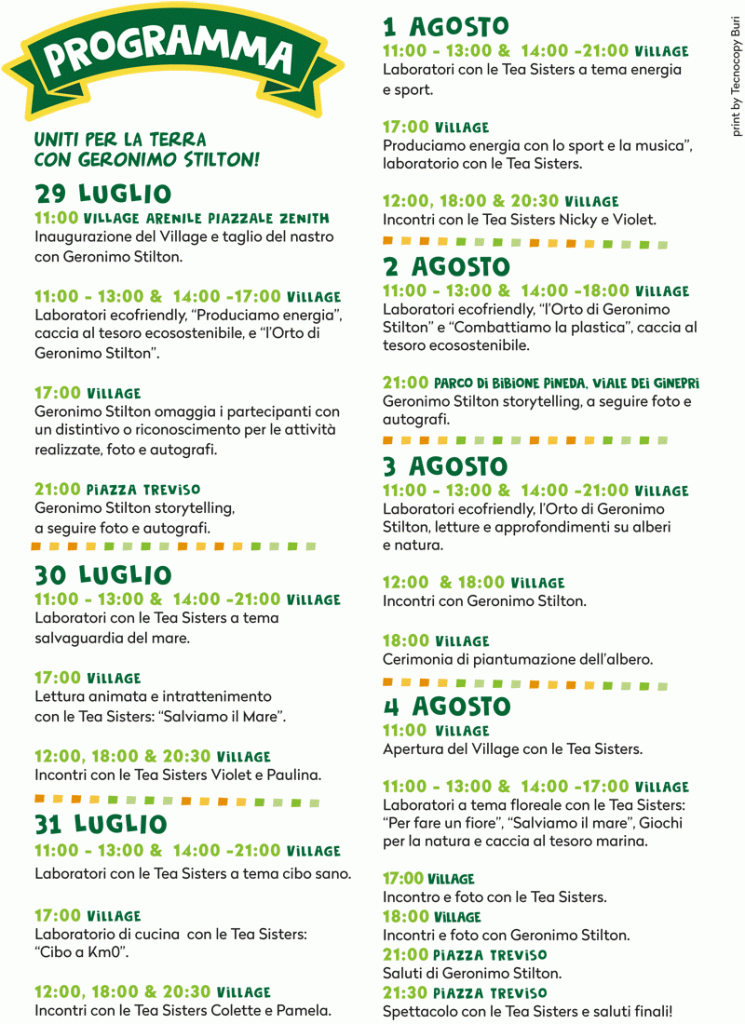 Looking for accommodation? Don't miss our special offers for stays in hotels, Aparthotels and apartments!